We are big believers in hardworking personnel staffers who manage anything from travel logistics to recruit board maintenance. 
Front Rush is a proud sponsor of the annual Personnel Symposium in Nashville, and we were excited to brought along three employees with over 25 collective years of experience working in football recruiting offices to the 2019 conference.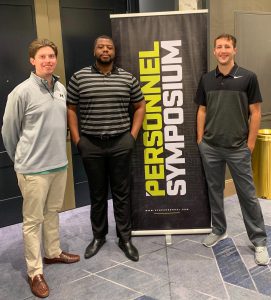 Our team has climbed up the ranks of Power 5 recruiting offices to work with some of the best coaches in the nation, which is why we want to support young people in the industry. We've been there before; on the sidelines, in the locker room, and in the office 'till late at night. Decades of recruiting experience have given our team battle-tested knowledge and advice for personnel staffers.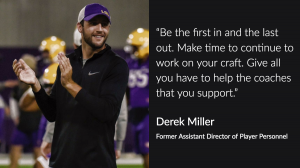 Football Experience:
Assistant Director of Player Personnel, LSU

Assistant Director of Player Personnel, USC

Recruiting and Player Personnel Assistant, LSU

Player Personnel Assistant, Bowling Green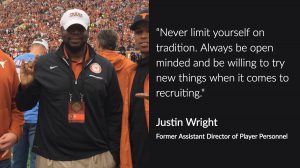 Football Experience:
Assistant Director of Player Personnel, Texas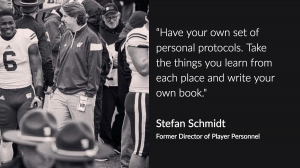 Football Experience:
Director of Player Personnel, Auburn

Assistant Director of Player Personnel, Texas

Assistant Director of Football Operations, Wisconsin

Recruiting Assistant, Miami

Student Assistant,  Alabama