Front Rush is sharing stories from coaches across all divisions and sports. Every coach's journey begins with the first six months.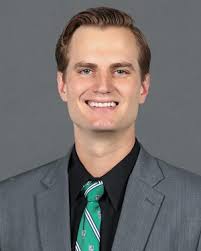 Brendan Boylan, Pass-Game Coordinator/QB Coach at Mercyhurst University
Brendan Boylan is in his second year as the quarterbacks coach and passing game coordinator for the Mercyhurst football team.
Why did you start coaching?
I was influenced by my position coach in college. I had no plans on coaching, but he guided me to see the benefits of the profession.
How has your coaching and recruiting style changed?
They both have changed a little bit since I started as a GA. Social media (mainly twitter) has exploded within the past 3 years regarding recruiting. Coaching style has been the same since I started out. You have to adapt to each player's personality, so you can get the most out of them each day.
What advice do you have for coaches just beginning their career?
Keep on grinding and take on as much as possible. This profession requires a lot of hours and commitment. If you put in the time and then some, good things will happen to you in the profession.
More about Coach Boylan:
As a player, Brendan Boylan is listed in the Mercyhurst record books. In 2014, Boylan set the school record for total offense in a season, finishing with 3,105 yards. His 2,952 passing yards that season fell short of the school record by 31. He ranks fourth all-time in passing yards (4,320) and sixth in total yards (4,436). Boylan holds the school record for passing yards in one game (544 vs. California, Pa., in 2014). He completed 296 of 503 passes during his tenure for a 58.8 percent completion percentage. He threw 43 touchdowns and 14 interceptions while on his was to a 153.6 efficiency rating.