Justin Robinson, Assistant Football Coach at Hanover College
Front Rush is excited to share stories from coaches across all divisions and sports. Every coach's journey begins with the first six months.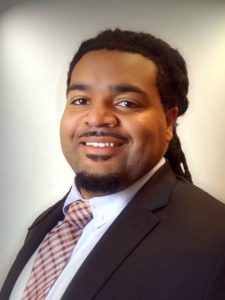 Why did you start coaching?
Football was the first sport that I feel in love with as a child. It was the sport that taught me accountability, discipline, leadership, adaptability, and football helped develop me into the young man I am today. It was the sport that saved my life growing up. I want to use this game of football as a vehicle to connect with today's youth in hopes I can inspire them the way I was inspired as a child and help motivate the future leaders of tomorrow.  
In the beginning, what was the most challenging part of your job?
Coming from high school to college, there was quite the learning curve in the way we did things and just how college football is different from high school. I would say that the most challenging part of my job was picking up terminology, understanding the WHY in our scheme, and what I could do to add value to the staff. Another challenge I was finding my voice at first. I did not want to be perceived as a know it all and didn't really know how to ask questions at first. Thankfully I have a great staff that helped me through those trying times.
Has your coaching and recruiting style changed since you first started?
My coaching style has stayed consistent from when I started coaching. I've always been a passionate and personable coach, but I have become more direct in setting expectations and more understanding. From a recruiting standpoint, I have become more detailed oriented with my recruiting and I am always looking for ways separate myself from other coaches in the conversations I have with recruits.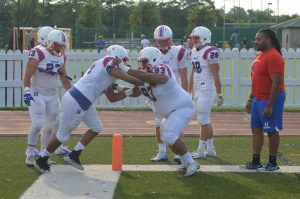 What's the best AND worst advice you've gotten as a football coach?
The Best advice I ever received was "Don't be afraid to showcase who you are. You were hired because of your personality and what we see in you. Not because of who you think we want you to be. Always stay true to yourself and what you stand for".

Worst Advice – I wouldn't say I've received a lot of bad advice, but I was once told not to send a follow up email or call for a position I was after. The coach told me it looks needy and desperate. If they wanted you they would call you. It was a difference in opinion I chose the ladder.
Do you have specific advice for coaches just starting out? 
Some advice I would give any new coach

1.) Come in with a growth mindset and the ability to adapt to sudden change.

2.) Be good where your feet are and don't focus on the next job.

3.) Don't over complicate things. Somethings are as simple as they seem.

4.) Keep that fire and desire to gain more knowledge.

5.) Remain Honest, Hungry, and Humble.

6.) Don't be afraid to search for professional development opportunities and find a mentor.

7.) Most important piece of advice I could give, is to pray. Pray when times are hard. Pray when times are good, but don't forget to pray with gratitude in your heart because everyone isn't as fortunate as we are to be in this profession. Enjoy the ride and love the Journey.