Front Rush is excited to announce the new rebrand of ACSEquip to FR TRAC.
The industry-leading inventory system is now under the umbrella of Front Rush products, which means shared services around customer service, sales, product design and ultimately a better experience for our users.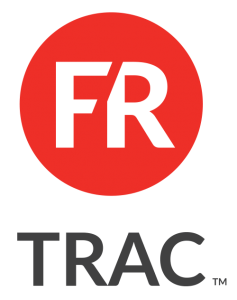 Jason Gutcher is the head of the FR TRAC operations team, and is driving feature updates and an overall better system.
---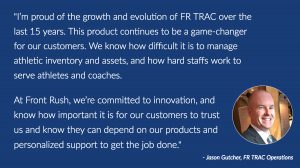 As the primary architect of the FR TRAC inventory system, what's been the most exciting advances you've helped pioneer over the last 15 years?
Most exciting? Mobile. From day one, we've focussed heavily on mobile technology. Being able to create the industry's first mobile apps before iPhones and iPads even existed was amazing in hindsight. Replacing that technology with native iOS apps was the next major advancement for our users. And today, our scanners come with RFID readers, and I am very excited to bring that technology to our users in the future.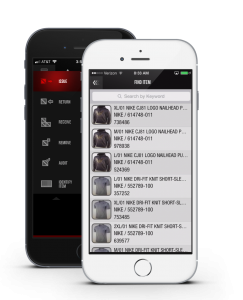 Why do you think there's been an increase in athletic departments and professional teams adopting inventory systems over the last few years?
The need to get organized and run an efficient business hasn't changed, but over the last few years, the need to properly track and report on taxable staff and inventory and being able to answer important questions like how much a player or coach is costing a program means finance and accounting are becoming critical stakeholders at the collegiate and pro level. These drivers are increasing the need for inventory systems.
Why should customers be excited about the new rebrand and expanded customer support services for FR TRAC?
The rebrand brings ACSEquip as FR TRAC under the same Front Rush umbrella as all of our products. This means shared services around customer service, sales, and product design and ultimately a better experience for our customers!
What's next on the FR TRAC product roadmap?
Up next on the roadmap is deeper focus on the item life cycle. And enhancements around year-by-year tracking, auditing and reporting. Better mass-issue capabilities and RFID (radio-frequency identification) are also on the roadmap. It's an exciting time for inventory management!