Angela Ortega, Assistant AD at University of Texas
Front Rush is excited to share stories from coaches across all divisions and sports. Every coach's journey begins with the first six months.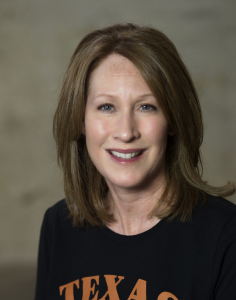 ---
Why did you start coaching?
Fresh out of college and at the end of my playing career at Northwestern State Louisiana, I couldn't imagine my life without basketball. Coaches, from high school days through college, were all so impactful in my life.  After graduation, I had a desire to give back and teach the game.
What was the biggest challenge in your first six months of coaching?
Learning how to manage people. Fifteen different types of personalities and fifteen different learning styles. I had to pivot, shifting my mindset from player (where you're focused solely on yourself) to coach (where you're the leader of an entire team).
What was your biggest accomplishment when you first started coaching?  
Honestly? Winning a JV basketball tournament.  I remember being frustrated that most of my players were in volleyball and we had not practiced very much, so I was dreading the tournament.  I had an amazing group of girls who were very competitive and we won 3 games in 2 days to become champions.
How has your coaching career shaped your career as an assistant AD and director of operations?  
I spent 20 years coaching at the Division I level before stepping into my role of Director of Operations at The University of Texas. During my career, I experienced recruiting, scheduling, video, equipment, travel, you name it – all of which helped me understand how things work on a day-to-day basis and how to manage a program from the inside out.
Do you have specific advice for people starting out in college athletics?
Learn everything you can even if it's not your first interest. Soak it up. Be willing to do anything asked of you and know that someone is always watching. And never burn bridges… because you never know who someday may be or have a connection for you.